Logitravel Fly & Drive Promo Code SAVE 5% DISCOUNT
Are you searching for a promo code discount for Logitravel Fly & Drive Holidays? Great news, your search is over because we have an exclusive discount code promotion for you. We are talking about a special kind of package holiday which includes car hire.
What is a Fly & Drive Holiday?
Aimed at customers in the UK, this is a unique type of complete holiday package from Logitravel which includes a return flight, hotel accommodation, car rental and travel insurance. OK, let's have a look at this new promotion: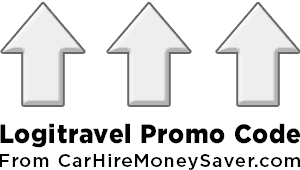 How Do I Get The Discount Code Promotion
If you go directly to the UK Logitravel website, you will not find any place to submit a coupon code.


However, we are official discount partners for Logitravel in the UK and when you visit the official website Logitravel.co.uk through the links on this page, you will find a place to add our exclusive promo code. Simple and easy!

Learn More About Fly & Drive
There are around 200 travel packages to choose from and you are presented with a range of different UK airports (departure airports) to start your trip. In addition to the UK itself, Fly & Drive is available in:
Africa
Asian and the Pacific
Central America
Europe
Middle East
North America
When you select a region, you have the option of selecting a country within that region e.g. Europe > Italy. Each holiday package has an itinerary with a road map, setting out a schedule and a plan for each day on your trip.
There is a lot of flexibility because the proposed excursions and tours for each day are purely suggestions, and you can tailor the trip to suit your times, tastes and needs.
Did You Know?
This web page highlights the discount promotion we offer for the Fly & Drive trips, but you can also use the same exclusive promo code (in the green box at the top of the screen) on:
Holiday Packages

Great Trips > Holiday Tours

Great Trips > Multi Centre
Where Do I Submit The Discount Code?
Holidays Packages
On the final payment screen, just above where you enter your payment card details, it says 'Have you got any discount codes? If you have a Promo Code, plese write it here.' Simply enter the code above ########## and click the 'Apply' button.

Great Trips (Holiday Tours, Multi Centre, Fly & Drive)
For 'Great Trips', it works in a slightly different way. You will still see the same message above, however you submit the code before you reach the final payment screen.
Where Happens After I Submit The Code?

After the code has been entered, it will display 'Promotion code is valid and has been accepted' and the total holiday cost will be reduced by 5%. You will see the original price and the amount discounted, so you will know exactly how much money you have saved.


Congratulations, you have just saved money on your holiday. Finally, enter your details and then click 'CONFIRM YOUR BOOKING' in the bottom right corner.
LOGITRAVEL LIMITED is a UK registered company at this registered address in London: 7 Plaza Parade, Maida Vale, NW6 5RP, London, with registration number 8344290 and VAT number 155142921.

Logitravel has full ABTA membership (ABTA P6643). Travel with confidence and book your holiday, safe in the knowledge that Logitravel is an ABTA member and you are ABTA protected.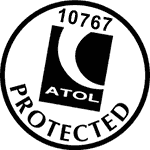 When booking a flight or flight inclusive holiday on any website you should look for the ATOL protected logo and ATOL number. In the case of Logitravel, it is #10767. When you book and travel with Logitravel.co.uk, you are booking safely with ATOL protection.